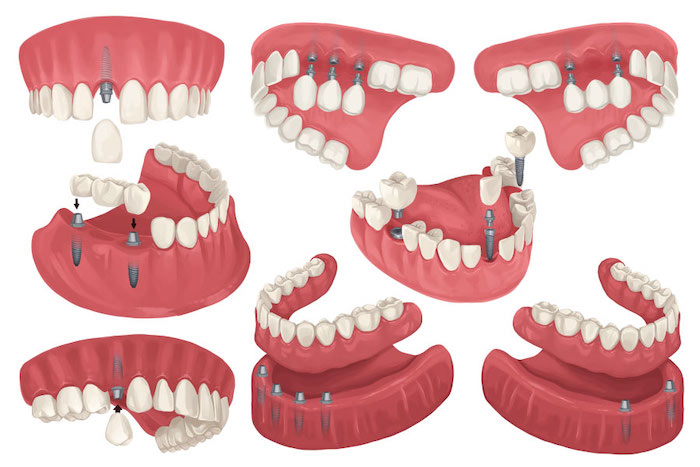 Are Dental Implants Right for Me?
September 22, 2022 11:34 pm
---
A patient ideally keeps all their natural adult teeth, except for their wisdom teeth, their entire life. But teeth can be lost because of dental disease or a traumatic dental injury. For example, gum disease is the #1 cause of adult tooth loss. Fortunately, there are great tooth replacements available, including dental implants. By scheduling a consultation at Salem Creek Family Dental, we can help you know if you are a good candidate for this tooth replacement.
What Are Dental Implants?
A dental implant is made from a small biocompatible post and an artificial tooth replacement. During your consultation, we'll examine your oral health and bone density before deciding if implants are the right fit. Your jaw and gums must be strong and healthy enough to support the implants. If they are, the process begins by surgically placing the post into your jaw. The post fuses to your jawbone as it heals, replacing the missing tooth root. We then top the post with an artificial tooth replacement, like a crown, bridge, or denture.
Benefits of dental implants:
Permanent
Implants are the only permanent tooth replacement because they replace the missing tooth root and protect your jawbone density.
Easy to care for
Dental implants don't need special care beyond brushing, flossing, and professional cleanings and exams at the dentist. Treat them like you treat your natural teeth and they should last a long time!
Look & Feel Natural
For most people, dental implants look and feel as natural as real teeth. They feel stable and secure, preserve the facial structure of your jaw, and blend in seamlessly with your other teeth.
Dental implants in Murfreesboro, TN
The cost of dental implants depends on factors like how many you need, whether you need other dental services first, and whether your insurance covers any part of the procedure. We'll always provide an accurate cost estimate before placing the implant.
If you have any questions about our payment options or want to book an implant consultation with our dental team, please contact Salem Creek Family Dental today!
Dental implant image from Authority Dental under CC 2.0
Categorised in: Restorative Dental Care