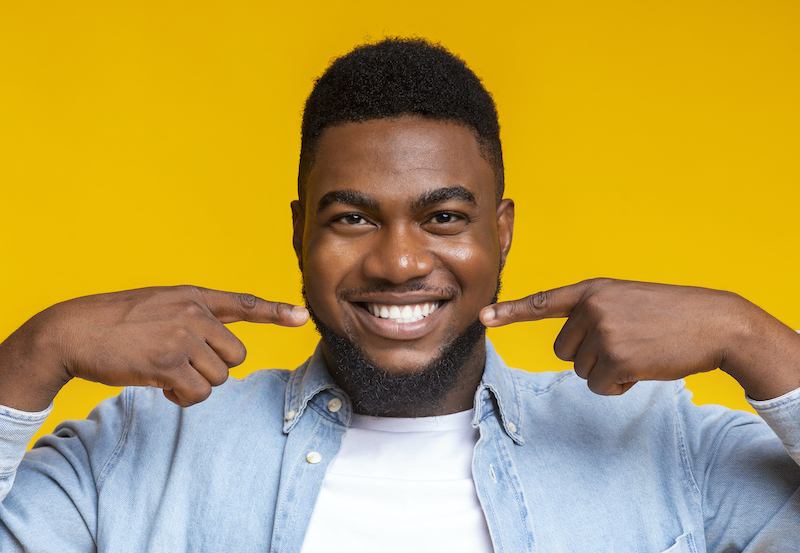 Do Teeth Whitening Strips Work?
October 18, 2022 10:51 pm
---
Teeth whitening is one of the fastest ways to give your smile a much-needed boost! However, it's important to note that not all teeth whitening products, such as whitening strips, are created equally.
Store-Bought Whitening Strips
When you're walking through the grocery store, it is easy to grab a pack of whitening strips from the toothpaste aisle. However, keep in mind that they may not give you the results you're looking for! Store-bought whitening strips are only cut to whiten the front teeth, can be difficult to keep in place, and do not contain professional-strength gel. Because of these factors, whitening strips may only provide small whitening results that won't last as long as a professional whitening treatment. They can also cause extreme tooth sensitivity.
Professional Teeth Whitening
Compared to whitening strips, professional teeth whitening treatments are more effective and less cumbersome. Professional whitening can lighten teeth up to eight shades and last for a year or longer with proper care! There are many options if you are constrained by time or budget. You can request take-home whitening trays and professional-grade bleaching gel from your dentist. These professional trays are a more effective way to whiten your teeth at home instead of store-bought strips. For quick whitening results, you can schedule a one hour whitening treatment at your dentist's office where all you have to do is sit back and relax. These options may cause mild sensitivity that will soon fade.
Schedule Your Teeth Whitening Consultation!
Don't settle for over-the-counter whitening strips that won't give you the results you're looking for. At Salem Creek Family Dental, we proudly offer whitening treatments to help you achieve a brighter, more youthful-looking smile. Say goodbye to yellow teeth and hello to a stunning smile! Please contact us today to schedule your teeth whitening consultation at our office. We look forward to hearing from you!
Categorised in: Cosmetic Dentistry