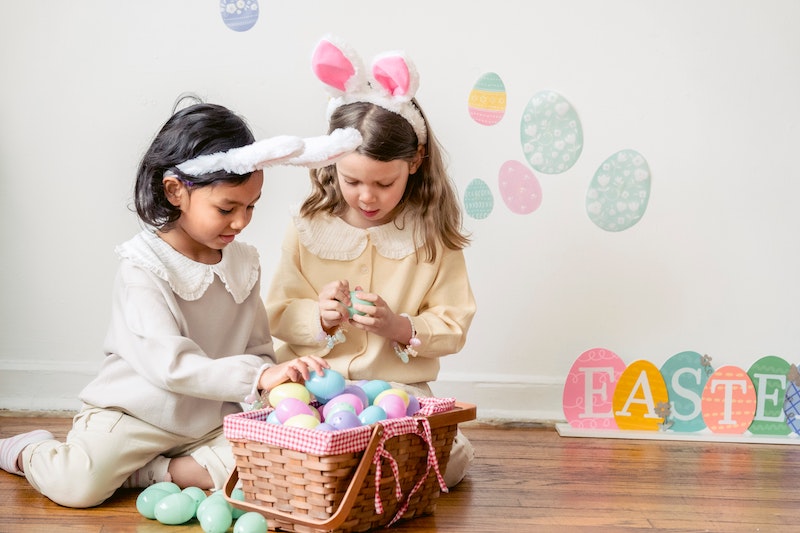 Tooth-Friendly Easter Treats
April 7, 2023 12:00 pm
---
Easter morning is an exciting time for kiddos who wake up eager to see what goodies the Easter Bunny has delivered. Typically, Easter baskets and plastic eggs contain sugary treats like lollipops, jellybeans, Starburst, and chick-shaped marshmallows. While it's OK to enjoy sweets now and again, overindulging can increase your risk of tooth decay and gum disease. Here are some healthier alternatives to candy for your family to enjoy this season!
Fruit
When your family has a hankering for something sugary, encourage them to reach for some fresh fruit instead of a candy bar. A colorful fruit platter with strawberries, raspberries, oranges, bananas, pineapple, kiwis, and blueberries will fit right in with the bright Easter aesthetic. While candy offers no nutritional value besides calories, snacking on fruit can satisfy your sweet tooth while providing healthful nutrients and antioxidants your body needs. In your child's Easter basket, you could even include a mangoes, pears, or peaches diced fruit cup in 100% juice as a snack.
Homemade Baked Goods
Instead of highly processed store-bought goodies, try your hand at making treats at home. This way, you know exactly what ingredients go into your snacks. Look for recipes online that include beneficial ingredients like nuts, oats, canned pumpkin, cinnamon, grated zucchini, chickpeas, chopped apple, whole wheat flour, and/or ground flaxseed.
Vegetables
While your kids might riot if they find their Easter basket full of carrots and hummus, it's important to have fresh vegetables available as snacks and during your main meals. Eating crunchy vegetables stimulates bloodflow in your gums, helps clean plaque from your teeth, and generates saliva to cleanse your mouth. Grazing from a veggie tray can mitigate the negative effects of all those sweet treats.
Dark Chocolate
Studies have shown that eating dark chocolate in moderation actually has a number of benefits for your health. For example, dark chocolate contains natural compounds that have anti-inflammatory and antibacterial properties that can help protect your teeth and gums from infections. Instead of only giving your children white or milk chocolate bunnies, try to include some dark chocolate with at least 70% cocoa.
Quality Dental Care in Murfreesboro, TN
Happy Easter from all of us at Salem Creek Family Dental! We hope you have a wonderful holiday celebrating with family and friends. Remember to brush and floss every day and to schedule your next dental checkup with us! Please contact us to schedule an appointment.
Photo by Eren Li
Categorised in: Healthy Diet