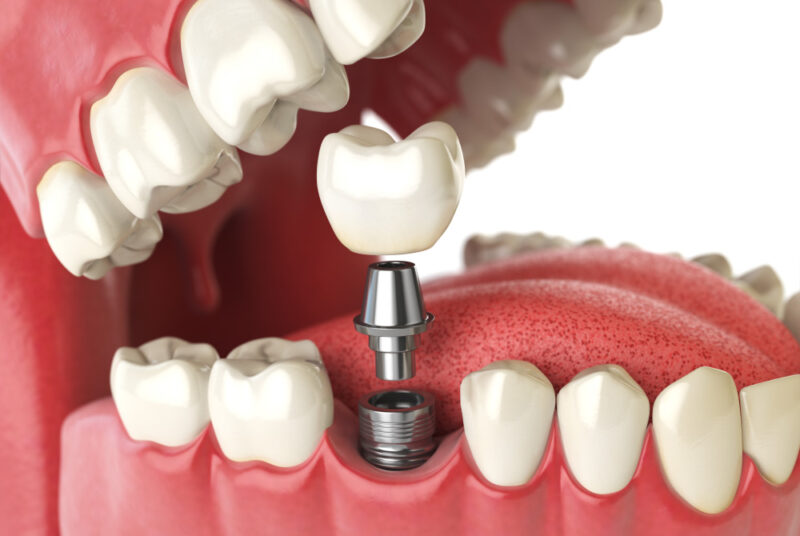 What Are Dental Implants?
January 12, 2023 6:05 pm
---
You are likely considering your options for replacement if you have a missing tooth or several missing teeth. Dental implants are one such solution that you may qualify for! These consist of artificial tooth roots that provide a sturdy base for restorations like crowns, bridges, or dentures.
A Long-Lasting Solution
A dental implant is a small, titanium post that is surgically placed into your jawbone, topped with some connecting components, and finished with an accompanying restoration. The post will fuse with your jaw over time to act as an artificial tooth root, creating a stable foundation for your chosen restoration. As a whole, the completed tooth replacement makes it possible to eat and speak as if you had all your natural teeth.
Because the post is fused with your jawbone, it will allow bone-building cells called osteoblasts to be stimulated by chewing forces. This will help keep the implant firmly in place and preserve your bone and facial structure. This invasive placement and subsequent fusion allows for a long-term and natural-looking solution for replacing missing teeth!
The Dental Implant Process
Their long-lasting lifespan, versatility, and natural-looking appearance make dental implants a highly desired option for tooth replacement. However, the process for dental implants takes several months.
Patients interested in dental implants can expect an initial consultation, preparation for the implant procedure, placement procedure, healing, and placement of the final restoration. Fortunately, the multi-step process has a low chance of complications and failure.
Dental implants offer versatility and customization because they can support dental crowns, bridges, and dentures. Additionally, if ever they need repair, implants can usually be restored to brand-new condition.
Dental Implants & More in Murfreesboro, TN
Please contact Salem Creek Family Dental to learn more about dental implants, as well as our other tooth replacement options. We would be thrilled to hear from you! Our team can answer any questions you might have about restoring your smile to full function.
Categorised in: Restorative Dental Care