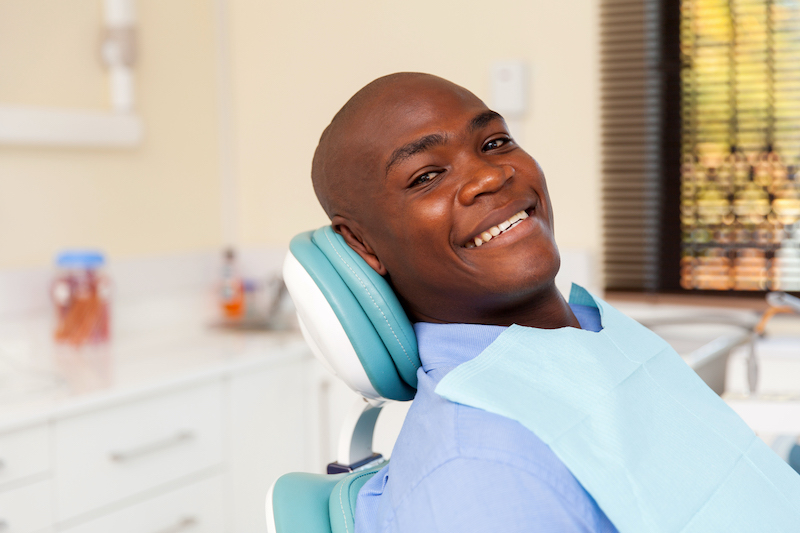 What Does a Dental Exam Consist of?
February 24, 2023 2:35 pm
---
The American Dental Association and our team recommend that patients visit the dentist every six months for a dental exam and cleaning. Routine dental checkups and cleanings are essential to the health of your teeth and gums.
The Purpose of a Dental Exam & Cleaning
The main purpose of a typical dental visit is to have your teeth professionally cleaned and to check for any issues or dental disease. Visiting your dentist every six months can help you avoid painful and costly dental conditions that could otherwise have been prevented or identified and treated early.
What to Expect at Your Dental Checkup
Most dental visits last between 30-60 minutes. You'll check in and finish any paperwork, receive any necessary dental X-rays, and have your teeth cleaned of plaque and tartar by your dental hygienist. Then, your dentist will examine your teeth, jaw, and X-ray images for any issues. They will also perform an oral cancer screening, answer any questions you may have, and give personalized recommendations about how to improve your oral health habits at home.
How to Prepare for Your Dental Visit
If you experience dental anxiety, preparing for your visit can help reduce nerves. These are some things that you can do to prepare for an exam:
Write down specific questions and concerns ahead of time
Brushing and flossing your teeth before your appointment
Collect and bring in your past dental records
Fill out patient forms ahead of time
Get enough sleep the night before
Drink enough water and eat balanced meals to fuel your body and mind
Wear comfortable clothes
Bring relaxing items, like headphones to listen to music, a blanket, your favorite jacket, or a stress ball
At Salem Creek Family Dental, we aim to make every patient's visit as comfortable as possibljkmnbge. We utilize modern technology, offer family block and emergency appointments, and have a variety of amenities, including for children. Please let us know if you experience dental anxiety so we can make accommodations and suggest additional ways to reduce your discomfort.
Visit Our Dentist in Murfreesboro, TN
Have you had a dental exam in the past six months? At Salem Creek Family Dental, we love to see new and returning patients for routine checkups and cleanings to help them maintain positive oral health. Contact our office today to schedule your appointment!
Categorised in: Preventive Dental Care