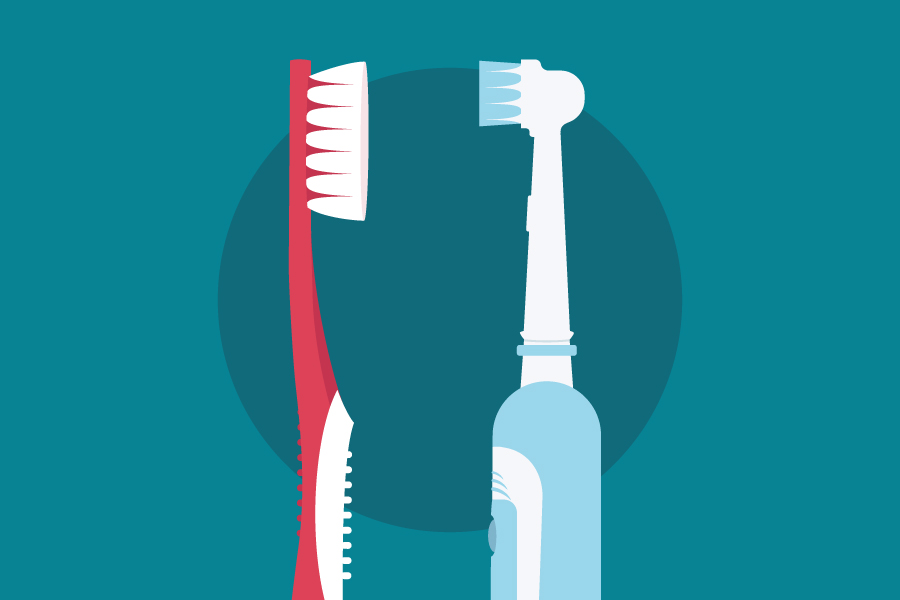 Toothbrush Care Tips
September 29, 2023 5:28 am
---
Daily flossing and brushing your teeth allows you to keep your teeth clean and healthy. Here are some tips on how to take care of your toothbrush!
Wash your hands

Before picking up your toothbrush every morning and evening, wash your hands first. Your hands can carry germs so if you brush without washing, you risk contaminating your toothbrush and consequently your mouth.

Don't brush too hard

You don't need to aggressively scrub your teeth to remove plaque and food debris. If you brush too hard, you can actually damage your tooth enamel and fray your toothbrush bristles. Brush for two minutes using a gentle, circular motion.

Rinse your toothbrush every time you use it

Before and after using your toothbrush, give the bristles and handle a good rinse. This removes bacteria, toothpaste, and any other gunk you don't want lingering on your toothbrush.

Avoid covering your toothbrush

If you regularly use a cover over your toothbrush, the bristles won't be able to dry out. Moisture encourages the growth of bacteria. It's best to store your toothbrush upright and uncovered, unless you are traveling.

Change your toothbrush every 3-4 months

Frayed bristles don't clean your teeth as well, so you should replace your manual toothbrush or electric toothbrush head every 3 months or sooner if you are sick or notice excessive fraying.
Visit Us for Preventive Dental Care in Murfreesboro, TN
Taking care of your toothbrush, maintaining a good oral hygiene routine, consuming a balanced diet, and visiting Salem Creek Family Dental for routine cleanings will all contribute to positive oral health! At our office, we're proud to offer comprehensive dental services like dental cleanings and exams, gum disease treatment, fluoride treatments, and much more. If you have questions or want to schedule an appointment, please contact us today!
Categorised in: Dental Tips, Preventive Dental Care